How to Choose Your Bracelet Size
Let's make your bracelet fit you comfortably.
1. Measure Wrist Size
With a measuring tape, measure the circumference of your wrist in cm with your palm facing up.
If you do not have a measuring tape, use a piece of string instead, then measure the length with a ruler.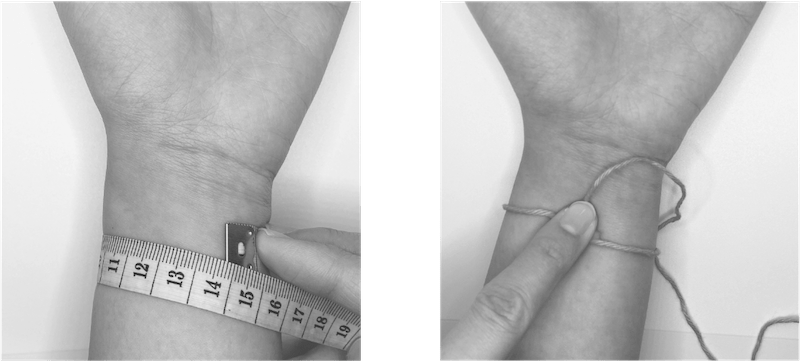 2. Choose According to Wrist Size
Choose the closest size according to your wrist size. We have already accounted the additional allowance for a comfortable fit.
If you are in between sizes, choose the nearest size or go up to the next bigger size. This will allow you to get the most comfortable fit.
Our sizes are based on the wrist size, not the bracelet length.